Jane Eyre (MP3 CD)
Not all titles listed on our website are available in-store. You can call to confirm that a book you're looking for is available at our store by calling 773-769-9299.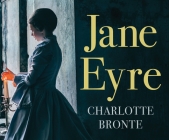 $29.99
Usually Ships in 1-5 Days
Description
---
Jane Eyre was sent to work as a governess to the ward of Mr. Rochester. Thornfield Hall is a spooky and mysterious place with many secrets. Jane and Mr. Rochester became fond of each other and grow very fond of each other after Jane saves Mr. Rochester from a fire that broke out in his room while he was sleeping. Their bond is sealed when Jane is able to keep Mr. Rochester's secret. Their fondness for each other is drawn short because the secret of Thornfield keeps growing, but will Jane be able to look past this to the man she loves?