Deb Olin Unferth
Revolution: The Year I Fell in Love and Went to Join the War

Terri Kapsalis
The Brothers

For Deb Olin Unferth, (Minor Robberies, Vacation), 1987 went like this: "My boyfriend and I went to join the revolution. We couldn't find the first revolution. The second revolution hired us on and then let us go. We went to the other revolutions in the area – there were several – but every one we came to let us hang around for a few weeks and then made us leave. We ran out of money and at last we came home. I was eighteen. That's the whole story." But luckily that's not the whole story, and in her brilliant new memoir, Unferth tells a story of love and youthful idealism set amidst a tumultuous time in Latin America. Terry Kapsalis is the author of The Hysterical Alphabet (WhiteWalls) and Public Privates: Performing Gynecology from Both Ends of the Speculum (Duke). She will be reading from her new, unpublished novel, tentatively titled The Brothers.
Event date:
Sunday, March 6, 2011 - 4:30pm

Email or call for price.
ISBN: 9780805093230
Availability: Special Order
Published: Henry Holt and Co. - February 1st, 2011
---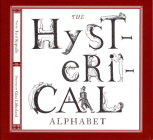 $15.00
ISBN: 9780945323167
Availability: Usually Ships in 1-5 Days
Published: WhiteWalls - May 15th, 2008
---